On the 29th of November last year, eight days after sacking Ole Gunnar Solskjaer, Manchester United officially announced the signing of Ralf Rangnick as their interim manager for the remainder of the 2021-22 Premier League season. It was also revealed that the 63-year-old German would then take on a consultancy role at the club until 2024, a role similar to the one he had been fulfilling at Lokomotiv Moscow until United came calling. The innovative Rangnick, fondly called the "Godfather of Gegenpressing", was hailed as an astute appointment by all and sundry. Touted as the perfect coach to infuse some modern tactical rigidity into a star-studded but underperforming squad, he was exactly what the club needed after Solskjaer's no-substance-just-vibes reign came to a screeching halt. The "man with the plan", if you will.
But did the club itself have a plan when appointing him? Fast forward to the present day. Manchester United have moved up one place in that time, from 8th to 7th. But the gap between them and the league leaders has increased from 12 points to 22. Rangnick's team have lost just once in five league matches, against 8th place Wolves. But in the other games, United were lucky to escape with points against relegation-threatened teams. Performances have been mostly dire, with each match showcasing less and less of the manager's famed pressing. Like Solskjaer, he has been indebted to a few moments of individual quality from his players.
So the expected "new manager bounce" has been absent. But the club is also banking on the long-term strategy. Rangnick's future consultancy role is evidence of that. Then why would you sign him on an interim basis at all? This, after all, is a coach who has actually coached just 88 first-team games in the last decade. He prefers, and has found much success in, a backroom role, especially at RB Leipzig. During his time as Schalke manager, the man himself once opened up about his dislike of the pressures of frontline management. And, although it is a traditional powerhouse of German football, the scrutiny at Schalke is nothing compared to that which falls on the manager of Manchester United, the global brand that it is.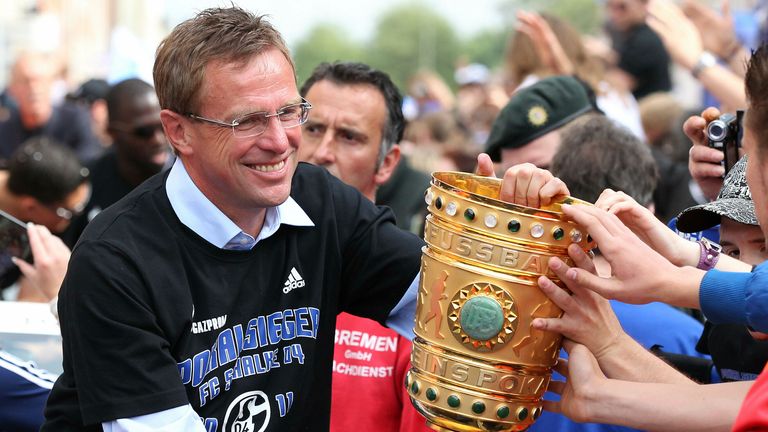 There are also complications that arise from his long-term role. If Rangnick's interim role as manager is taken as a period of research for later, then it stands to reason that he will be the one who brings in the next coach, devises a new recruitment strategy, and ultimately dictates the vision of the club. But what about the club's director of football, John Murtough, and the technical director, Darren Fletcher, both appointed last March? What will their roles be in the future, given that Murtough was one of those who technically hired Rangnick?
The fanbase might also not be quite as patient with their short-term expectations. Planning for the future is a priority, but what about results this season? It has been over eight years since Sir Alex Ferguson stepped down and the supporters have witnessed a club drifting in limbo ever since. It is understandable if they are a little tired of words like longevity and sustainability when performances have been so inconsistent every season.
Ultimately, it is early days yet in the reign of Ralf Rangnick. He may prove this writer wrong and end up being the next coming of Ferguson or, atleast, a very capable manager and consultant. But the lack of clarity from Manchester United on his position might prove their collective undoing. The man with the plan is in danger of being let down by the club that, seemingly, has no plan.